QUALITY, LOCAL,
HANDMADE CHOCOLATES
The Tea Room is a lovely place in the heart of Westport to sit and relax while divulging in Marlene's Hot Chocolate made from her own special recipe. Or, choose from our wide selection of mouth-watering Chocolate on display, Gluten-free homemade Triple Chocolate Brownies, and freshly baked scones. 
● Selection of freshly baked scones
● Cakes: Chocolate Fudge cake Lemon cake/Coffee cake/ Strawberry cake/Chocolate orange cake, tiffin biscuit cake, rocky road, crispies squares.
● Gluten-Free: Triple Chocolate Brownie Chocolate, Chip Cookies (May vary daily)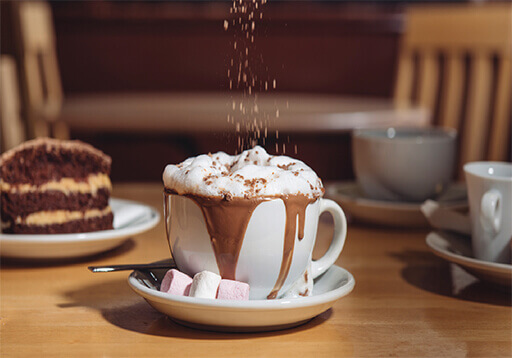 James St ,Westport
Co Mayo , F28 YR74
Monday Closed.
Tuesday 10 a.m. – 6p.m.
Wednesday 10 a.m. – 6p.m.
Thursday 10 a.m. – 6p.m.
Friday 10 a.m. – 6p.m..
Saturday 10 a.m. – 6p.m.
Sunday Closed